There are quite a lot of popular manga that I haven't read.That's because I mainly like to read "undiscovered" manga. Also on this list i'm not including the "big, mainstream manga" (Bleach, One Piece, Dragon Ball, Fairy Tail, Naruto) – I've actually seen the Fairy Tail anime, and plan to read the manga.
Action & Adventure:
Shingeki No Kyojin- Isayama, Hajime
Magi- Ohtaka Shinobu
Hunter x Hunter- Yoshihiro Togashi
Gintama- Hideaki Sorachi
Kuroshitsuji- Toboso Yana
Toukyou Kushu- Ishida Sui
Soul Eater- Ookubo Atsushi
Sports:
Kuroko No Basket- Fujimaki Tadatoshi
Air Gear- Oh Dear!
Prince Of Tennis- Konomi Takeshi  – I've watched the anime.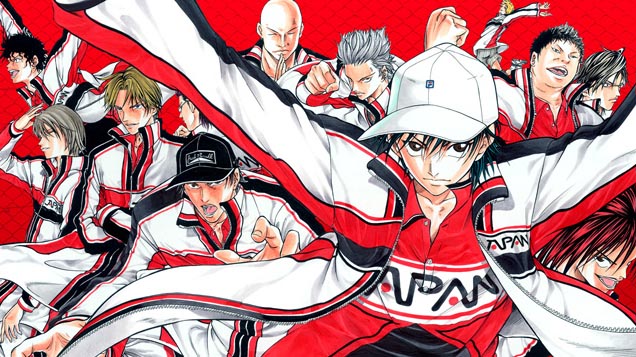 New Prince Of Tennis- Konomi Takeshi
Cooking:
Toriko- Himabukuro Mitsuto
Shokugeki No Soma- Tsukuda Yuuto & Saeki Shun
Shoujo:
Skip Beat- Nakamura Yoshiki
Hana Yori Dango- Kamio Youko – I've seen the korean drama (Boys Over Flowers)
Kimi Ni Todoke- Shiina Karuho
Tonari No Kaibutsu-kun- Robiko –I've watched the anime, and loved it can't wait to read this.
Hirunaka No Ryuusei- Yamamori Mika
Harem:
Nise Koi- Komi Naoshi
Ranma 1/2- Takahashi Rumiko – I've seen the anime,and this one is kind of a reverse harem & regular harem.
The World God Only Knows- Tamiki Wakaki